TPX1,TPX2,TPX3,TPX4,TPX5 cloning chips differences
---
What are TPX1 TPX2,TPX3 and what are the differences from transponders? Check little information below:
TPX is a type of transponder of JMA manufacture.
It's clonable transponder. With TPX1 TPX2 TPX3, TPX4 (new model replace the old TPX3), now TPX5(Tpx5=tpx1+tpx2+tpx4 3-in-1)you can clone all transponder.
TPX1 is for Texas fixed transponder (many Toyota, MITSUBISHI, Mazda, ford…)
TPX2 is for TEXAS CRYPTO (many Toyota, MITSUBISHI, Mazda, ford and some PEUGEOT CITROEN and Renault)
TPX3 and TPX4 is for all Philips CRYPTO II.
TPX1 for copying 4C
TPX2 for copying 4D keys/chips
TPX3/4 for copying PCF7936 (ID46)
Locksmith experience:
1. TPX1, TPX2 Chinese, work fine with TMPro2, AD900 pro, JMA TRS5000,Zed bull checked!!!
2. You have to buy CN900 to be able to use CN1, CN2. CN1 and CN2 are NOT compatible with TPX1, TPX2 and TPX3 at all.
I have used about 200 of CN1 / CN2 for 4C and 4D cloning on CN900 key programmer, and 30 of Cn3 for 46 cloning. They are so good and so nice to use. DO NOT get me wrong I still own my TRS5000 genuine although I hardly use it. I can use these Chinese chips (CN1, CN2 and CN3) to clone 4c , 4D , 46 and insert them into remote key shell, why bother programming if you can clone, safer and no hassle. the price for these Chinese chips are much cheaper than TPX1,2,3,4. on average they are about 5~8 use dollars.
3. Got TPX1 to work on clone zed bull, but can't get it to write twice. Because Chinese TPX1 can only be written once.
4. I got TXP2 from apollo auto used with AD900 worked fine.
JMA TPX2 cloning chip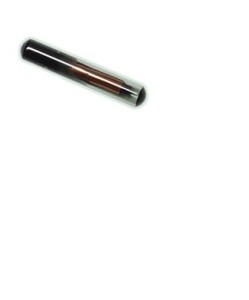 JMA TPX4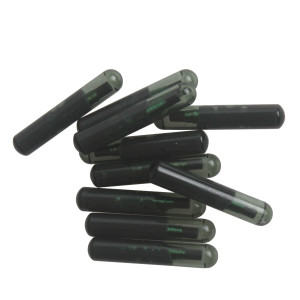 JMA TPX5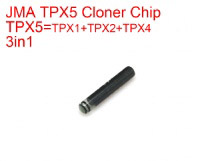 Please DO NOT mix TPX1/2/3 with CN1/2/3, they are totally different products.